In Naples, Florida, having a pool is thought, by most, to be a necessity. Many people consider their outdoor living space when thinking about how they can update their homes.  The pool, the center focus of your outdoor living space, really sets the entire tone of the area.   So, what are the newest trends in the pool industry for 2011?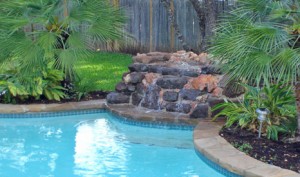 One trend that is becoming very popular in Southwest Florida is the waterfall and fountain features that are being added to pools.  These water features offer tranquil sounds that provide an additional ambiance to your outdoor space.  These pool features can really set your pool apart from your neighbors, while adding so much value to your outdoor area.
Another trend that we are seeing for 2011 are the infinity pools. Infinity edge pools are great if you have a beautiful view that is the focus of your outdoor living space.  They work best on elevated land, and are great to accentuate a fantastic ocean or golf course view.  So if your outdoor space is framed with a fantastic Florida view, the infinity pool may be the best way for you to showcase that.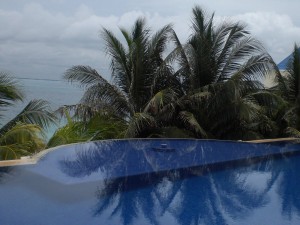 In 2011 we can expect to see more and more people and industries 'going green'.  This will be the same with the trends in pools.  Eco-friendly pools are becoming extremely common and popular because of the positive effects they produce on the environment.   There are so many ways to make changes to your pool in the process of making it more environmentally friendly.   If you are building a new pool, consider using recycled plastics and glass.  You can also use natural stone and other environmentally friendly materials.  Investing in an eco-friendly salt system, variable speed pumps, or automatic pool covers will not only help improve your pool's impact on the environment, but these tools will also help save you time and money.  Here are a few tips on how to help make your pool more eco-friendly today:
Invest in a solar powered pool heater, this will not only help the environment but will also help lower your electric bill!
Regular Naples pool cleaning is needed and keep your pool clear from cloudiness.
Keep your pool covered as often as you can, an automatic pool cover can help make this easy.
With all of the great trends for pools for 2011, there is sure to be something you can do to update your outdoor living space.
For more information on how to make your pool trendier or more eco-friendly, Contact Us Today.