A MESSAGE TO ALL OUR VALUED CUSTOMERS - POST IRMA

We are still without phones or internet at the office - we are slowly able to access email via an ipad and our cell phones. Please know that EVERYONE will be receiving service this week by their regular technician on their regular day. During these first couple of weeks post Irma, we will be removing large debris, adding chemicals and assuming power is back on, we will be able to further clean the pool. If you are able to remove large debris yourself, great - if not, we will be there to help in due time. If you have power, by all means, turn on your pool pump so that once we add our chemicals they will circulate and start clearing up the pool. Please feel free to stop by our office or email Greg Beall our General Manager directly at Greg@jwpsinc.com or Colby Rieger our Office Manager at Colby@jwpsinc.com

We appreciate your understanding and patience during this difficult time.
White Fly Infestation – Wreaking Havoc with pool chlorination systems in South Florida.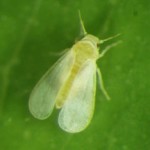 In Southwest Florida, we are noticing low to 0 chlorine readings in pools where there is no apparent reason other than the fact that they have these white flies in or around their pool.  Obviously, this poses a problem in maintaining these pools – we can add chlorine one day and it's virtually gone the next.   Southwest Florida pool owners are finding their well maintained pool suddenly becoming cloudy or milky looking for no apparent reason.  Many pools are getting algae seemingly overnight – this is because their chemicals are being depleted by these White Flies.  These flies are attracted to certain foliage and it's actually their eggs that are disturbing the pool's chemical levels.  Pool owners in South Florida may notice a white or dark sticky substance on plants, decks, furniture – this is all from the white fly.  Local landscape companies and pool maintenance companies are working overtime to stay on top of these pests.
If you are experiencing this problem, please contact Jeff Wilson Pool Service to help.