A MESSAGE TO ALL OUR VALUED CUSTOMERS - POST IRMA

We are still without phones or internet at the office - we are slowly able to access email via an ipad and our cell phones. Please know that EVERYONE will be receiving service this week by their regular technician on their regular day. During these first couple of weeks post Irma, we will be removing large debris, adding chemicals and assuming power is back on, we will be able to further clean the pool. If you are able to remove large debris yourself, great - if not, we will be there to help in due time. If you have power, by all means, turn on your pool pump so that once we add our chemicals they will circulate and start clearing up the pool. Please feel free to stop by our office or email Greg Beall our General Manager directly at Greg@jwpsinc.com or Colby Rieger our Office Manager at Colby@jwpsinc.com

We appreciate your understanding and patience during this difficult time.
Pool Season in Naples, Florida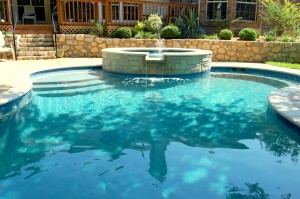 Whether you're spending the summer here in Naples or abroad – Now is the perfect time to start planning ahead for your outdoor enjoyment next season. What projects are on your to do list this year?
Time for a new heater? It's hard to imagine now with our temperatures hovering at a balmy 95, but believe it or not – come November, you'll be ready to heat your Naples FL pool. Jeff Wilson Pool Service can assess your current heater functions and or quote a replacement or upgrade to your current system.
Is your pool in need of refinishing work, tile work or coping repair? Again, this is the perfect time to address these issues – we can have this work taken care of for you before your return to Naples. Why not come home to a beautifully refurbished pool?
Last but not least… Perhaps your patio needs a touch up, a complete overhaul or you've always dreamed of an outdoor kitchen? Let us help you design and create your perfect outdoor environment.
Now is the time!! Beat the rush of the season and call us today! Together we will get it done! Call Jeff Wilson Pool Service for all of your Naples pool service needs.