Vote for the 2013 Southwest Florida Choice Awards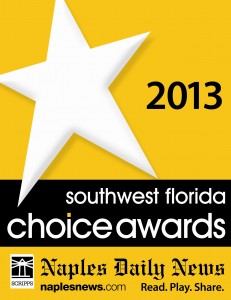 It's that time of year again… The 2013 Southwest Florida Choice Awards are right around the corner. All of us at JWPS are proud to have been recognized as the 2012 Champion for Best Pool Service, and we hope to maintain that reputation for 2013. Our goal always has been and remains to be our commitment to customer satisfaction. If you are one of our valued customers or business associates, we hope we can count on your vote!
It's easy, click here to cast your vote. Voting ends May 12th!
You will find our category in the "Services" section – Pool Service/Supplies – type in "Jeff Wilson Pool Service". Thank you – we appreciate your VOTE of confidence!