A MESSAGE TO ALL OUR VALUED CUSTOMERS - POST IRMA

We are still without phones or internet at the office - we are slowly able to access email via an ipad and our cell phones. Please know that EVERYONE will be receiving service this week by their regular technician on their regular day. During these first couple of weeks post Irma, we will be removing large debris, adding chemicals and assuming power is back on, we will be able to further clean the pool. If you are able to remove large debris yourself, great - if not, we will be there to help in due time. If you have power, by all means, turn on your pool pump so that once we add our chemicals they will circulate and start clearing up the pool. Please feel free to stop by our office or email Greg Beall our General Manager directly at Greg@jwpsinc.com or Colby Rieger our Office Manager at Colby@jwpsinc.com

We appreciate your understanding and patience during this difficult time.
Spring Break is here! Is Your Pool Ready?
As the temperatures rise in Southwest Florida, we're reminded of how fortunate we are to live in Paradise. Friends and relatives travel far and wide to share a piece of what we enjoy everyday in our own backyards. As you prepare for your guests and for your own enjoyment as well, be sure to keep your pool and spa in pristine condition.
Below are some things to consider before enjoying your Naples pool this season: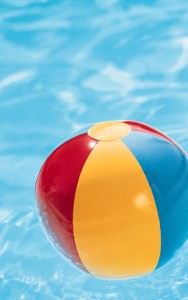 • Is your pool/spa being maintained weekly?
• Are your heaters operational and heating properly?
• If you have a gas heater – do you have plenty of propane?
• Does your deck or patio area need to be power washed?
• Does your pool or spa waterline tile need to be cleaned of calcium buildup?
• Do you have a company who can handle all these issues for you?
Call Jeff Wilson Pool Service for all your pool and spa needs… We've been cleaning pools for a long time!…and that means we love what we do and we're really good at it!
(239) 566-7733