2012 Southwest Florida Choice Award Champion – Pool Service Supply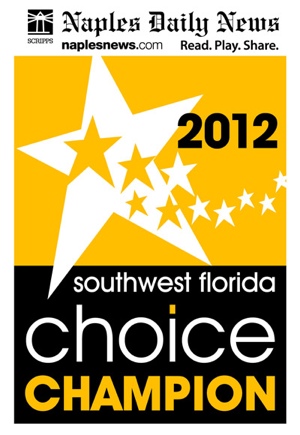 Jeff Wilson Pool Service wins Champion!
Throughout April and May, thousands of Naples Daily News and members of our community voted on their local favorite businesses. We are happy to announce that after being voted as Stars in the 2010 and 2011 elections, we have now been selected as Champion.